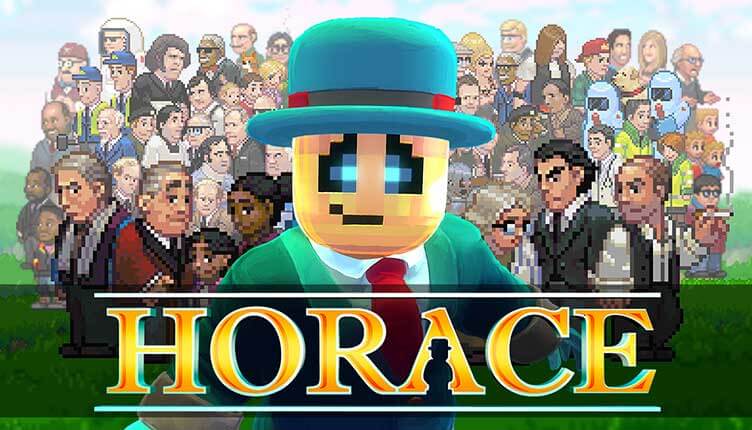 Note from Angie: Today I'm pleased to introduce Bohdan, who is going to be helping the blog out with PC game reviews and other articles of interest on a regular basis. Here's his first review!

Hello, everyone! My name is Bohdan and I'll be joining this wonderful establishment as a regular writer. There's not much I can say about myself that you would find interesting, so I'll just note that I'm a big fan of niche, low profile games of video kind. So you can expect me to write aplenty about those and if you'd like, you can let me (or Angie) know if there's anything in particular that you would like to hear about. Cheers!

To describe Horace in its entirety would be a disservice to anyone who wants to play it. It is the same conundrum I have had a few years ago with Undertale. I wanted my friends to check it out, but if I were to say why I was so excited, it would ruin all the fun. Horace is that kind of game. If I were to describe Horace with a single sentence I would say that it is one of the best games I have played, period. And let me try to explain why you should play it too.
Continue reading

"Horace Review (PC) – a story of a real boy"